Welcome to Contemporary Design, Manhattan's premier source in kitchen, bath and apartment design and remodeling.
Contemporary Design's philosophy is based on the belief that our customers' needs are of the utmost importance. Our entire team is committed to meeting those needs. As a result, a high percentage of our business comes from repeat customers and referrals.
The Founder
Kingdon Knowles, the founder of Contemporary Design, brings his building expertise your New York kitchen, bathroom or living space:
Kingdon Knowles, NYC Kitchen and Bath Contractor "I take pride in creating beautiful living spaces and finding solutions that meet my clients' needs. My team and I pride ourselves on doing our job with integrity and getting it done within the promised time. Every project is a new challenge, and I enjoy helping my clients create the space that fits their vision and their lifestyle."
What we do
Do you need a kitchen that fits your lifestyle? A bathroom that you will love? An apartment that reflects your style and suits your needs? Do you have a baby on the way and want to make sure that materials used are safe? Rely on our team to deliver the best products and the best value. New Yorkers have come to us for our unique blend of quality, superior service, and vast experience.
In the News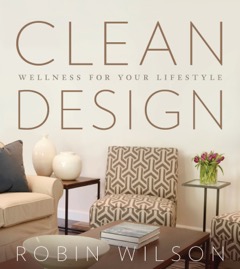 We're featured in Robin Wilson's latest book, "Clean Design: Wellness For Your Lifestyle," which was an award-winning finalist in the "Best Interior Design" category of the 2015 International Book Awards.
"Using the Clean Design strategies in this book, you can create a healthy home environment that protects your family from the dust, mold, pollen, fumes, odors, airborne toxins, and other substances that set off allergies and asthma. You can create an allergen-free environment that nurtures good health. A home decorated with Clean Design can be every bit as dazzling as an allergy-triggering home."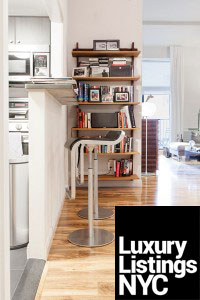 We helped Manhattan author Douglas Kennedy with the design of his new space. You can read all about the process in Luxury Listings Magazine.
"To suit his clean, modern but 'not minimalist,' aesthetic, Kennedy orchestrated a ruthless renovation, ordering the walls, ceiling and fixtures stripped and rebuilt to maximize his space. To act as advisors on the complex project, he enlisted the aid of his close friend Kingdon Knowles, the founder of Contemporary Design, a Manhattan-based home remodeling firm, and architect and designer Ellen Martin."
---
Contact Us